This series has a dual look. On the one hand, it's inspired by settings that evoke the splendor of Italy, its festive and fun character, its exuberance, its artistic everyday life, its aesthetic elitism, its intensity and creative excellence, its passions… It's a visceral and passionate artwork. A contemplative conception of beauty and shapes, recognizable, easy to understand and close, a commitment to color and beauty. Art without fear, without regrets, a tribute to hope and happiness in these dark times.
 This series looks at the essence of the Renaissance, Baroque or Romanticism, periods where the universal geniuses of art left us as their inheritance all the master formulas that today we still continue to recreate.  
On the other hand, "Loving Italy" represents a reflexion about the vicious circles of art nowadays, with its excesses and its vanities. A reflexion about this reality through the ironic image of the  protagonist, always the same. Sometimes funny and other times a slave to its own superficiality, absolutely addicted to itself and to the judgment of others. Art should make us free, it should serve to make others happy, not make us prisoners of a carnival that only feeds the ego. 
The work shows that dual reality without fear of altering the order of things to discover harmonically disordered and dreamlike scenarios, but always conciliatory.
This series is based on mixed technique: illustration, collage and digital photography, in combination with acrylic paint. In addition, each artwork has an animated version that the public can see through an app, seeking with this technological process to bring art to life. During its exhibition, the public will also be able to enjoy each artwork through augmented reality, making visitors immerse themselves in each piece and become a part of the creation.
Houda Bakkali is a visual artist and art director based in Barcelona, Spain. Her colourful works have been exhibited worldwide and her techniques and creative process have been recognised by different international magazines and institutions, including the Palazzo Bellevue, the Museum of Flowers in Sanremo (Italy) or the Spain Culture in New York. Her work is created by combining digital illustration and mixed technique as well as motion graphics and augmented reality. In 2008 she published her first the series called
"Africa sweet and Pop",
a series based on the digital collage technique. Afterwards she has developed numerous graphics projects as well as audiovisuals. In 2018 the series
"Beautiful African Woman"
projected the artist onto the international scene, winning prestigious awards such as The
New Talent Award
at the Artists of The World International Festival in Cannes.
In the digital age, in which the human component appears increasingly powerless in the face of a foreign and impersonal macrosystem, Houda uses new artistic techniques as a tool for a peaceful protest, as a means to reinvent the world by claiming the centrality of the human being incorporating augmented reality into her creations to give a different dimension to each artwork and making the public enjoy an immersive experience, bringing art to life.
Her artwork has been honored with awards from the 
American Illustration (NY),
the New Talent Award at the International Festival Artists of the World in Cannes, London International Creative, Paris Design Award, Creative Quarterly (New York), and for three times Graphis Silver Award (New York),
among others distinctions. 
Houda Bakkali has worked for different companies and organizations managing different projects, both visual art and communications, as well as multimedia and interactive design, audiovisual projects, editorial, etc. Houda Bakkali is a member of
The Society of Illustrators of Los Angeles a
nd the art director of
La Bonita Digital.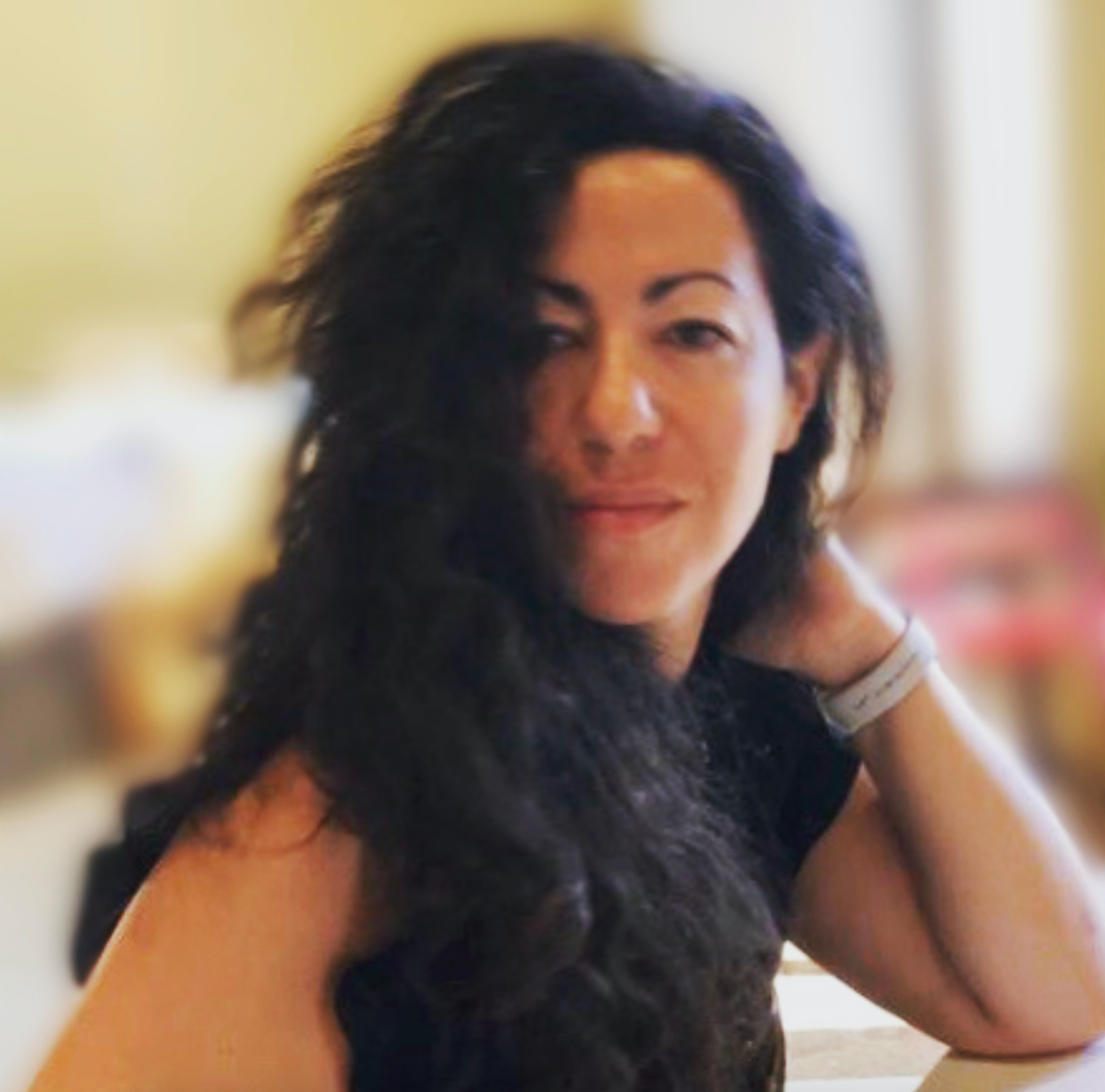 Review by Juliet Art Magazine
Houda perfectly at ease in the variegated complexity of our times, has in fact grown up in Madrid in the Lavapiés district, the most alternative area of the Spanish capital, and since childhood she has breathed colors and atmospheres of a mestizo world in which tradition merges with current events. Her and her family are of African origin and this double background is the main source of inspiration for her works, created by combining various collage and digital illustration techniques. Currently, she works as a freelance creative director in Barcelona. The style of Houda Bakkali is unmistakable and derives from a sophisticated and often ironic mimesis of the popular contents of the urban environment, reworked through a lively chromatic pop range and an elegant and essential design. The artist seems to consider the urban scene as a festive visual spectacle in which the images imply a multiplicity of messages, of logical, emotional and symbolic meanings: metropolitan details coming from different cultures flow into her works, unexpectedly merging into a new balance without generating conflicts. Houda Bakkali widens the field of investigation to a sort of extended macro continent that reflects in a more updated way the new integrated topography of the world, increasingly founded on inevitable mutual implications. Her language shares with the "historical" Pop Art the intent to arouse in the viewer an immediate response and the awareness that the multi-faceted cultural horizon in which we find ourselves living is a reality that cannot be evaded or denied, but must be investigated and understood in its formative factors and in the interconnections that animate its dynamics.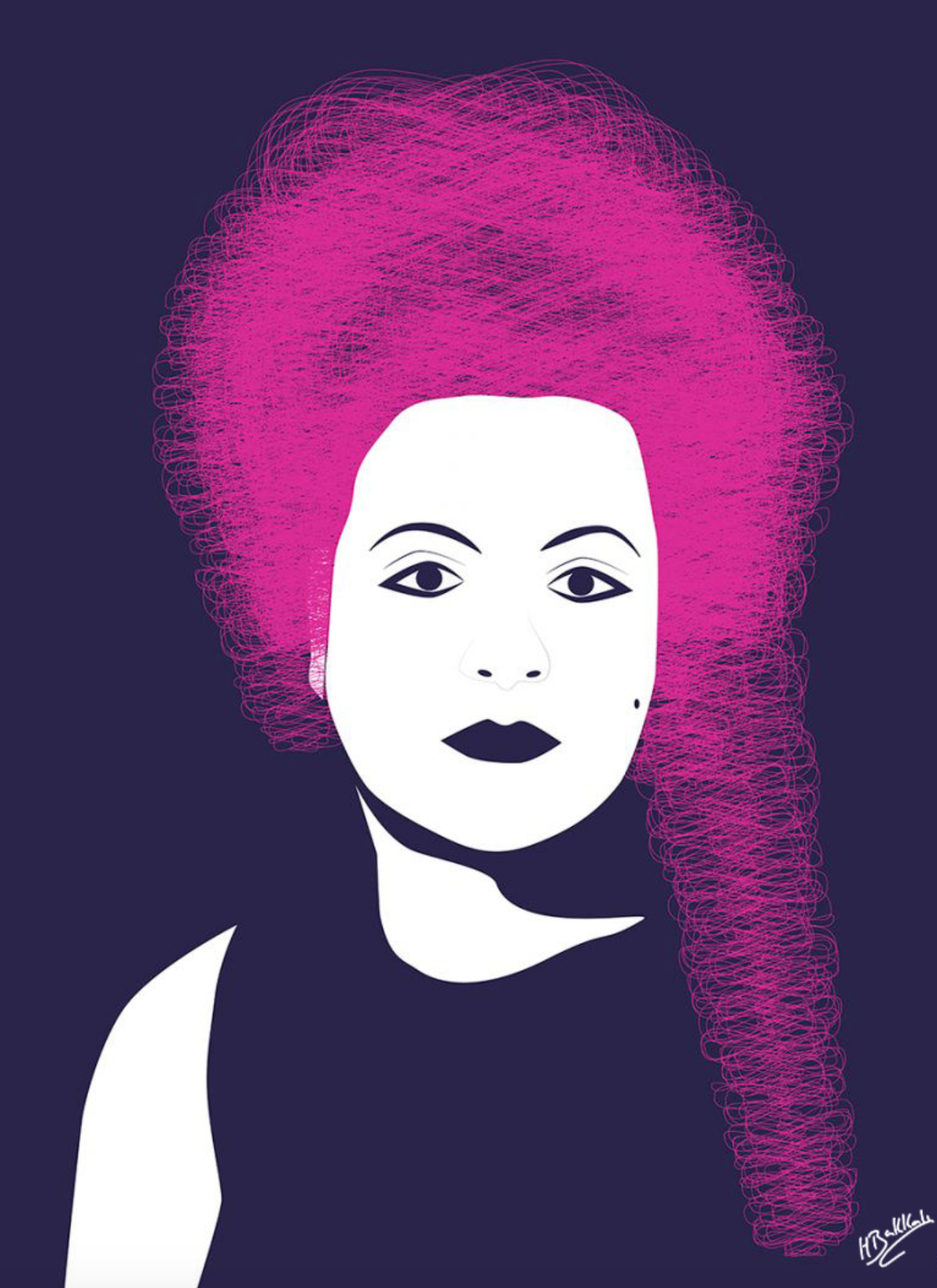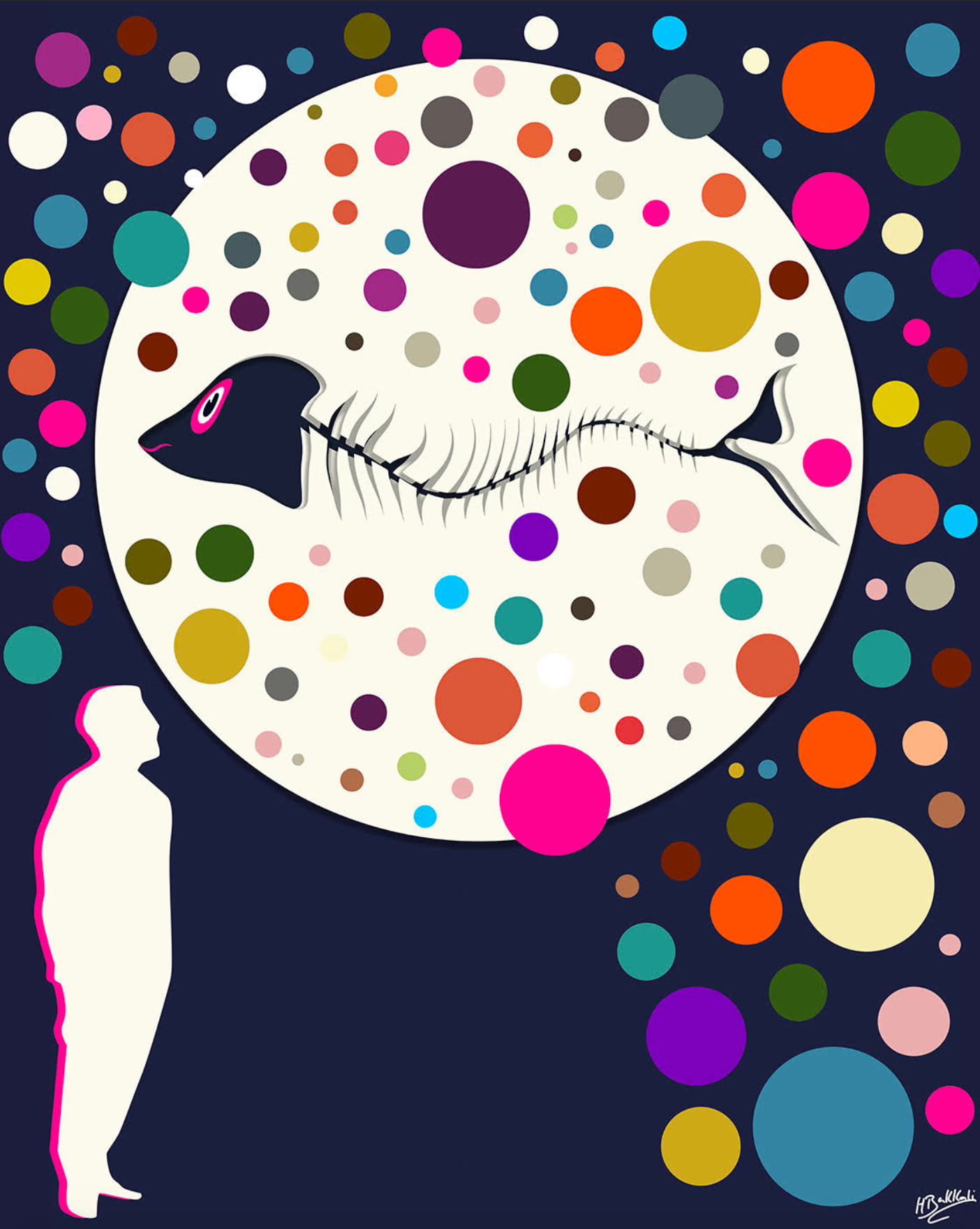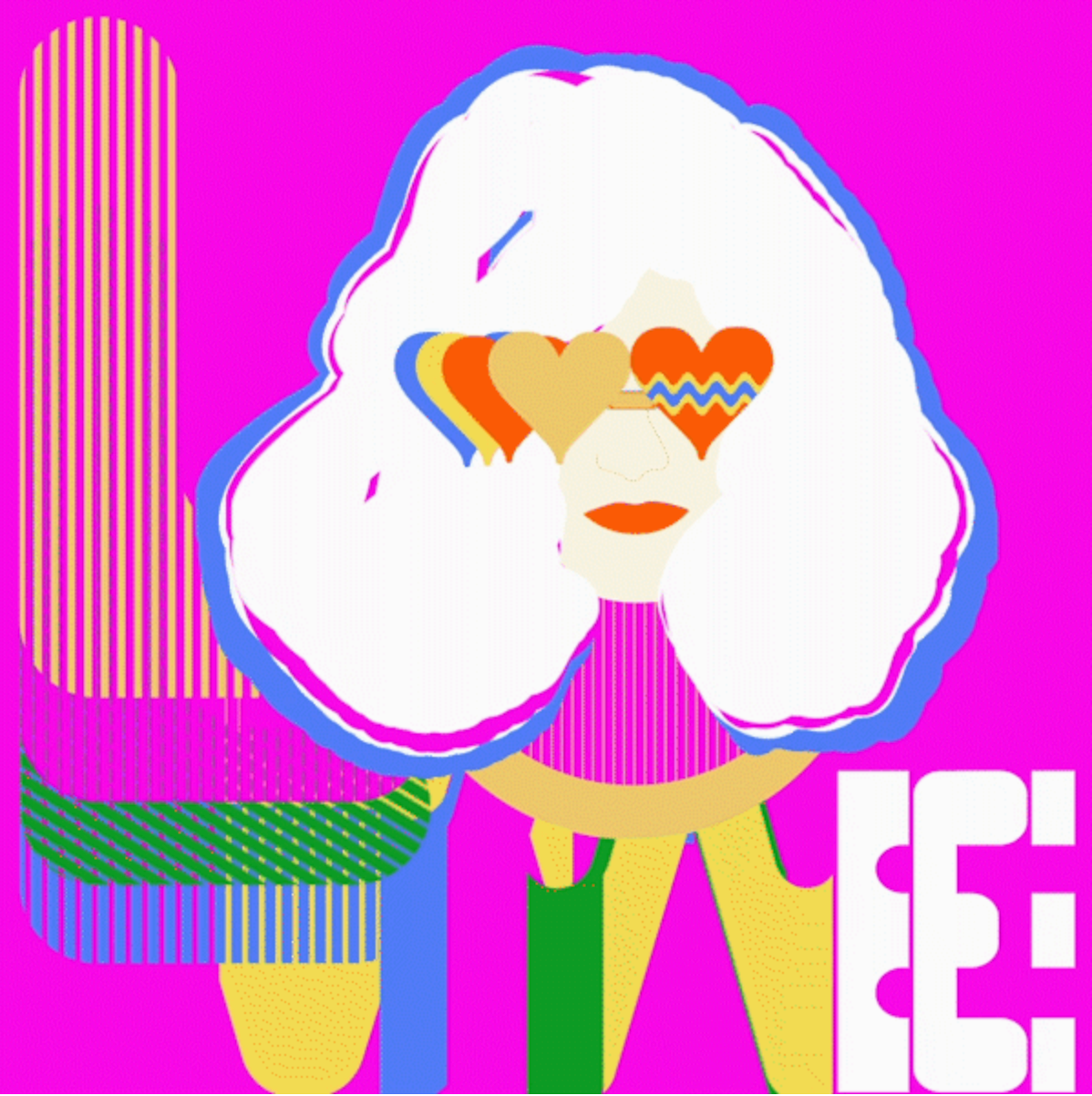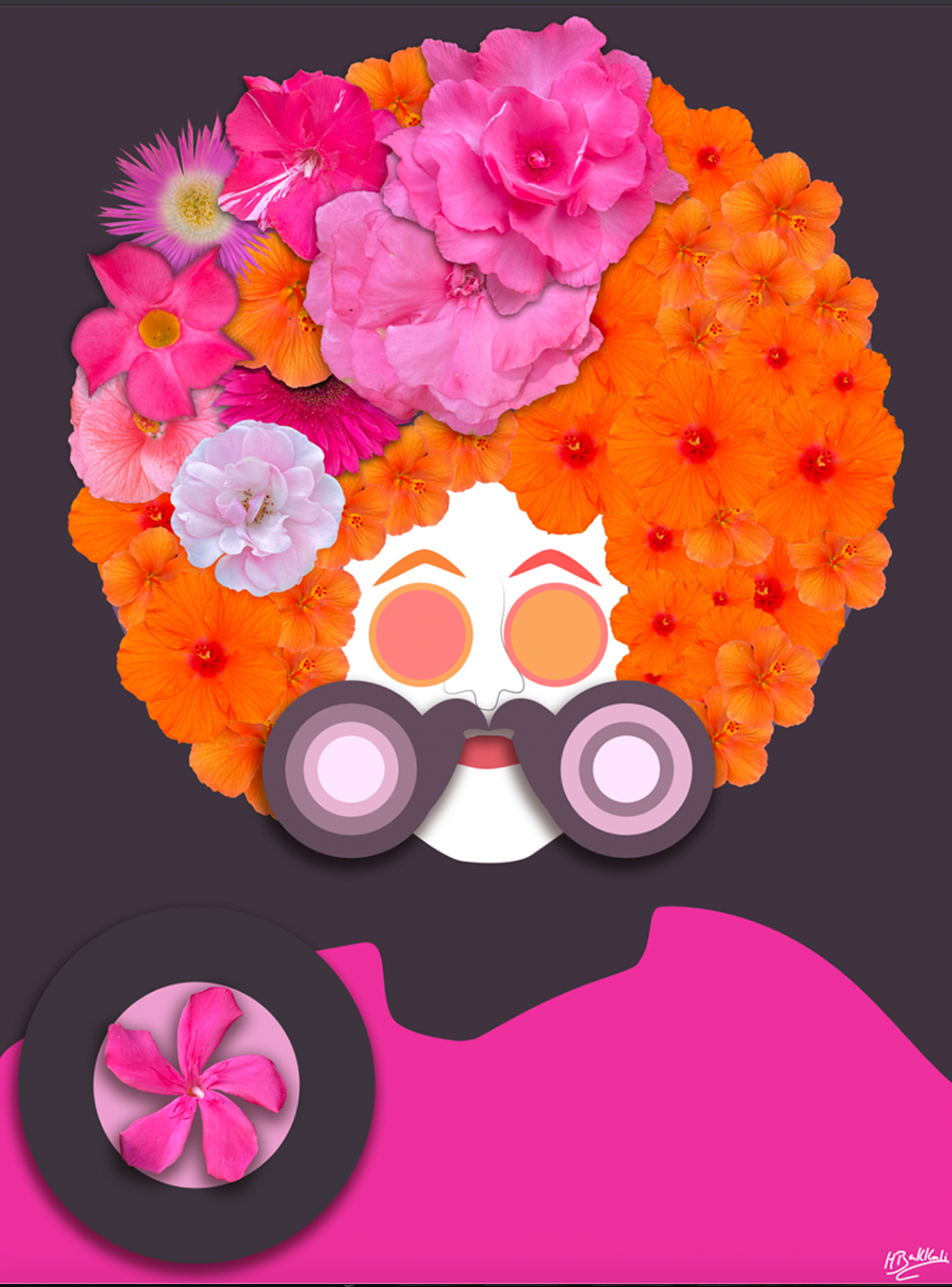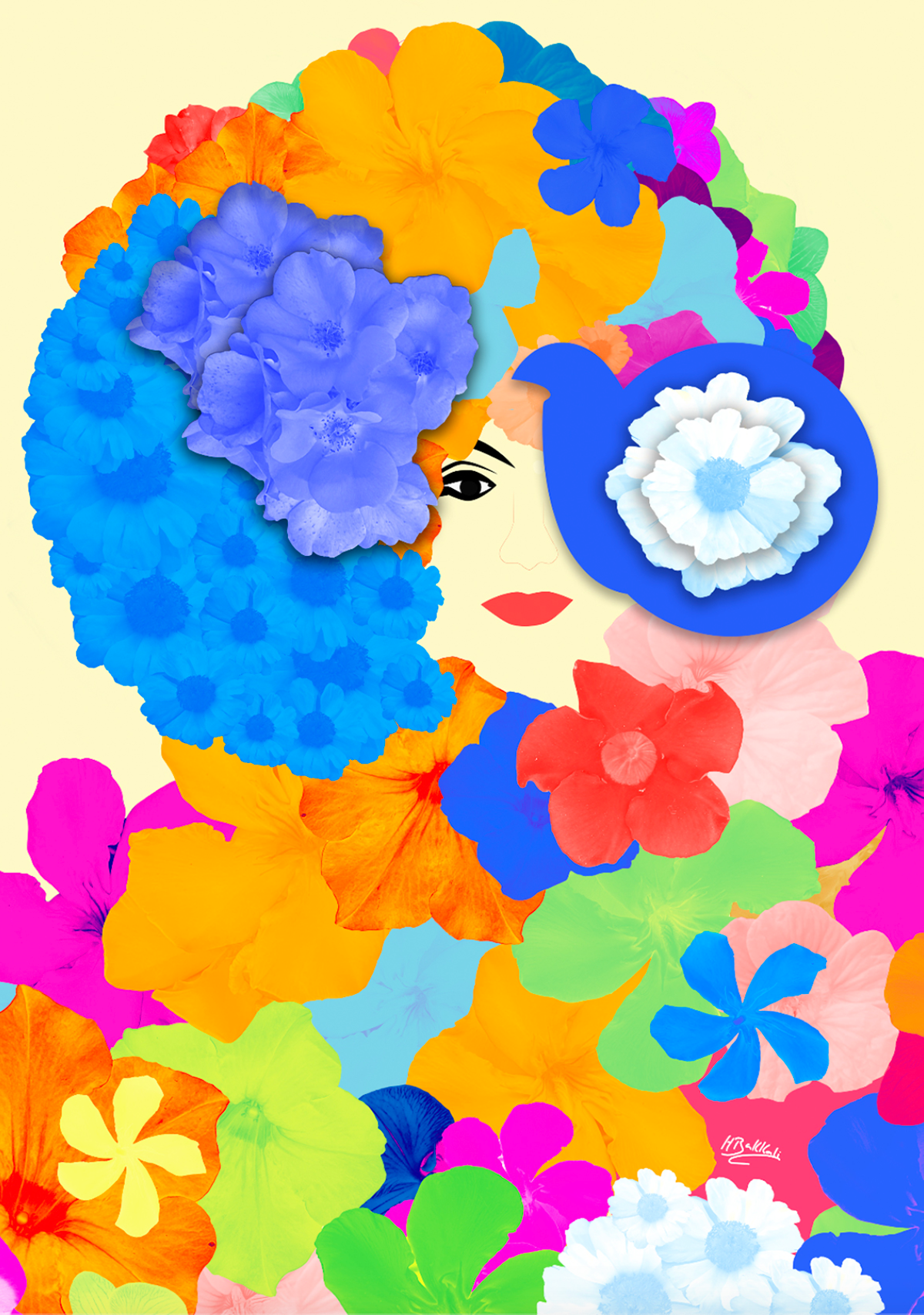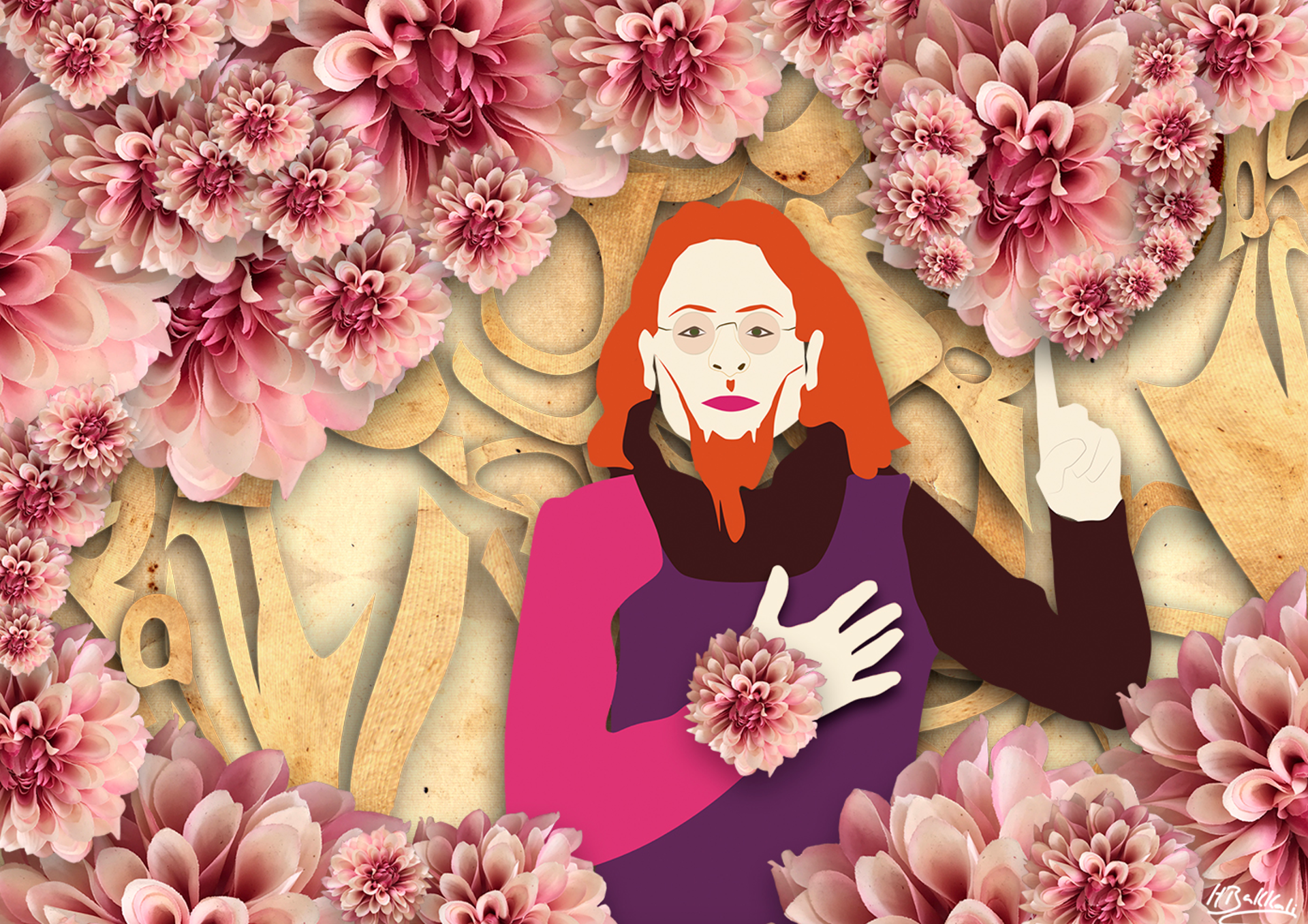 Houda chooses to use a non-elitist aesthetic, looking for new lymph in the forms of everyday life and translating them into primary and empathic colors that make her works simple but incisive. Her icons are immediately traceable to the heart of the problem they face and tell about lights and shadows of our age with particular attention to the role of women, an emblem of beauty but also of dignity and strength. In this way the artist uses the visual language typical of the stereotype to overturn its meaning and create powerful characters who propose themselves as positive models of freedom and self-determination, whose mission is to break the stereotypes that would seem to embody at first sight. Emblematic for this aspect is the
Beautiful African Woman series
, a tribute to her mother. The series projected the artist onto the international scene, winning prestigious awards such as The New Talent Award at the International Artistes du Monde Festival in Cannes or the American Illustration 38 in New York among other distinctions. The work focuses on a series of portraits showing Houda's mother in various facets (transgressive, sensual, euphoric, rebellious, serene), all united by a profound respect for herself and a vitalistic aspiration to be involved, to be at game, to be the protagonist of her life without compromises. The Arab and Muslim woman in a historical period in which freedom of thought was not so obvious, fought with determination in anonymity to defend the freedom to choose her future and to take her own decisions independently. Her experience left the artist with the optimism, energy and enthusiasm of seeking and transmitting beauty to react to the imbalances of the world and to look at the future with confidence.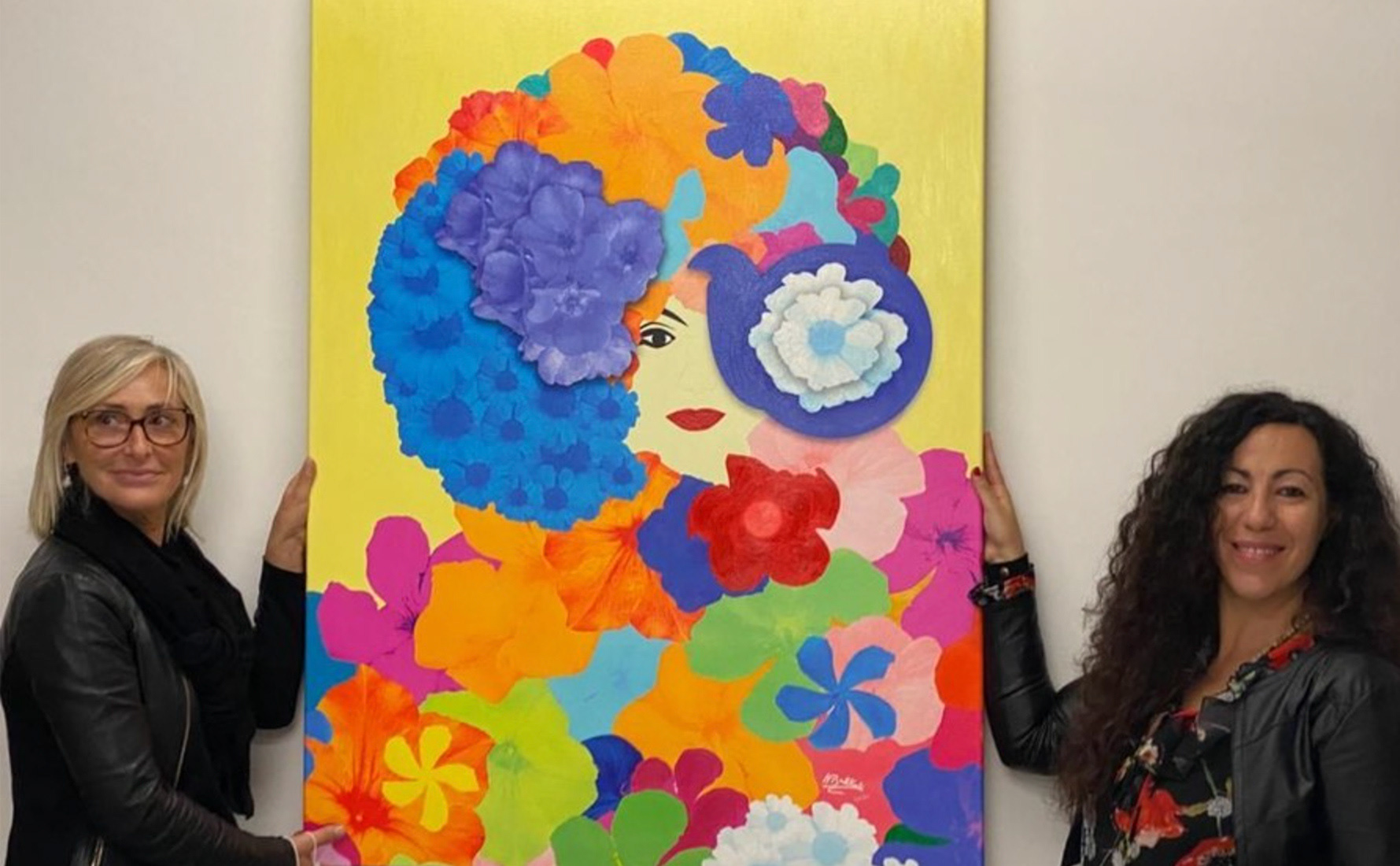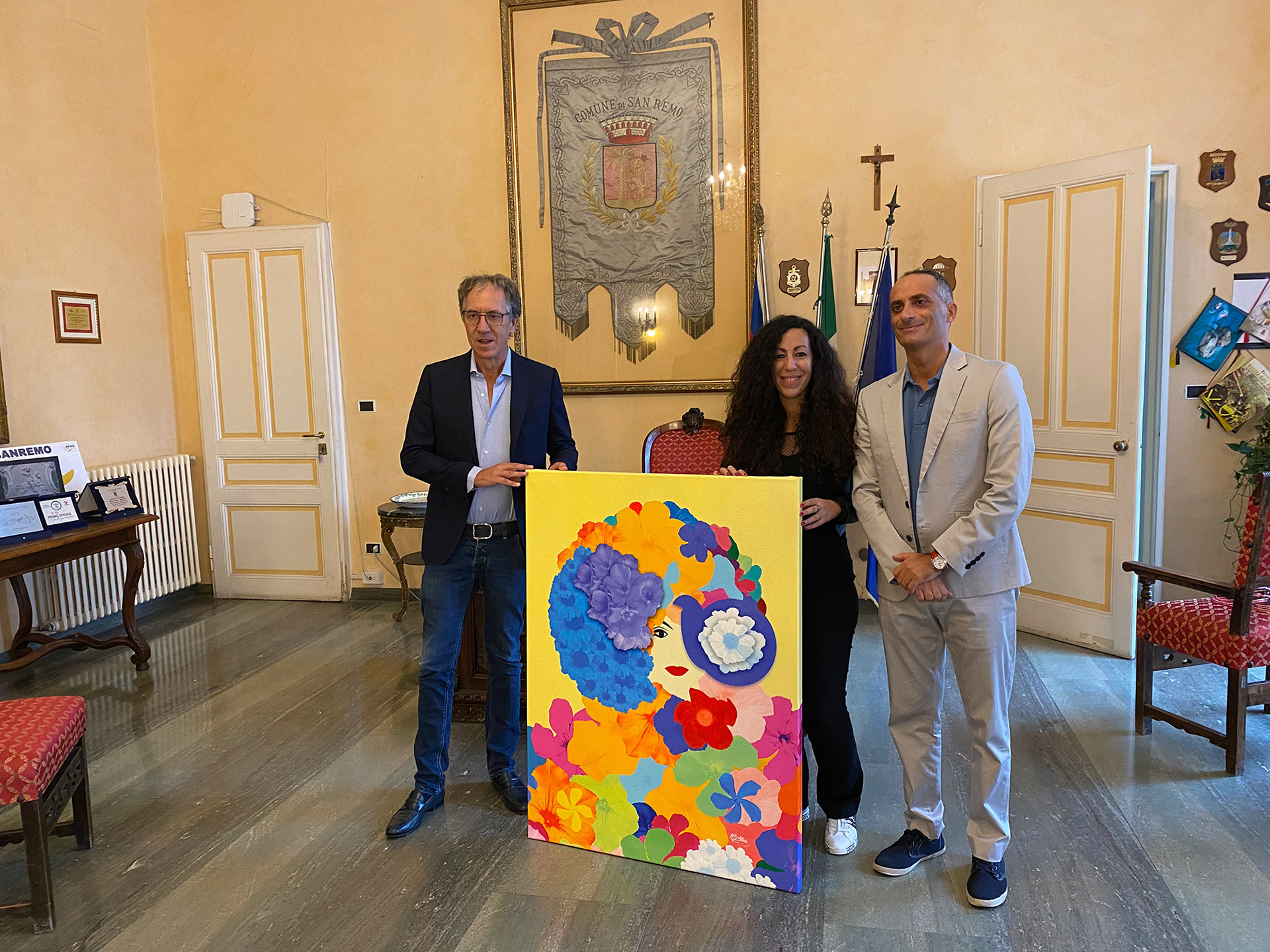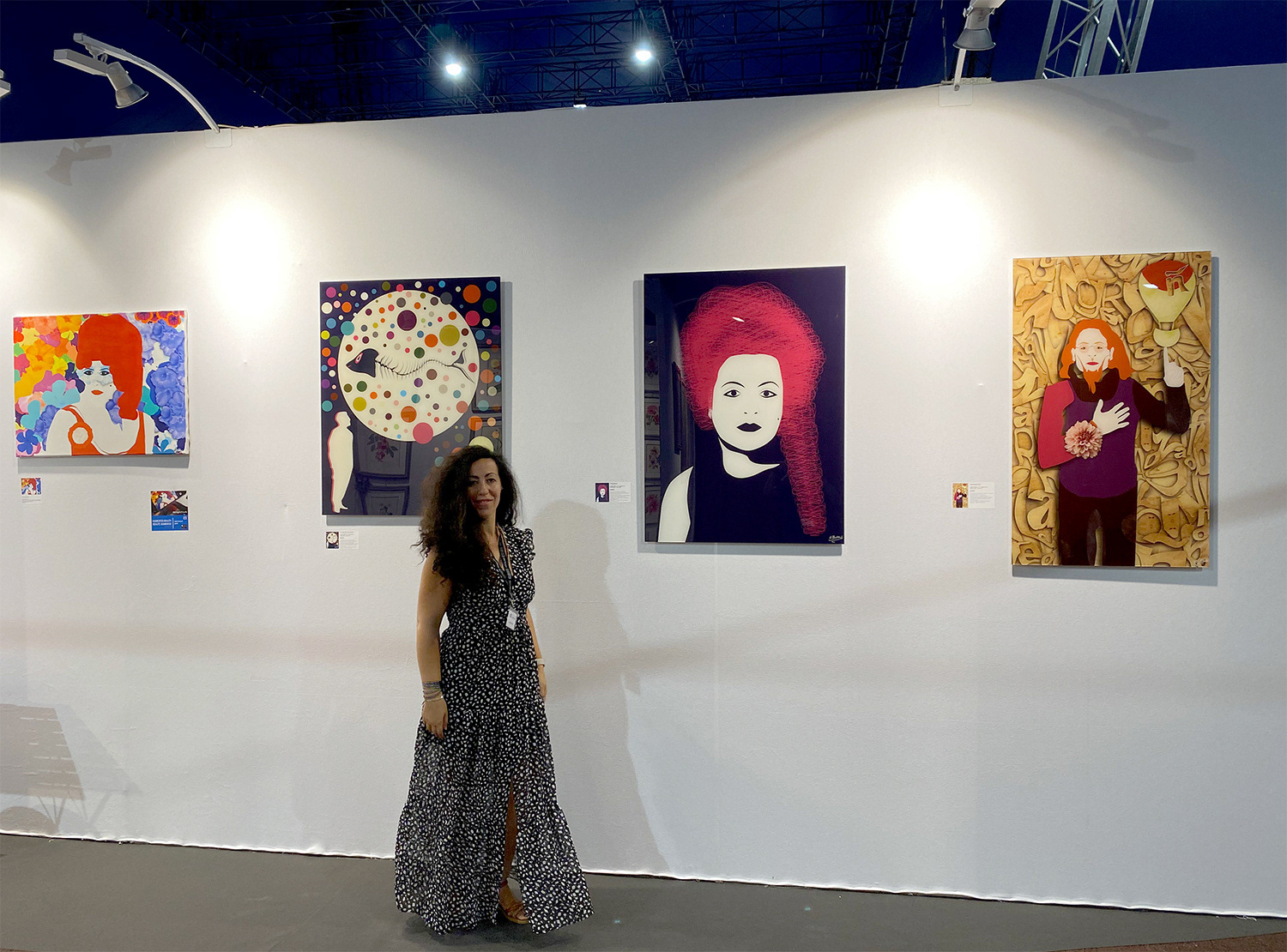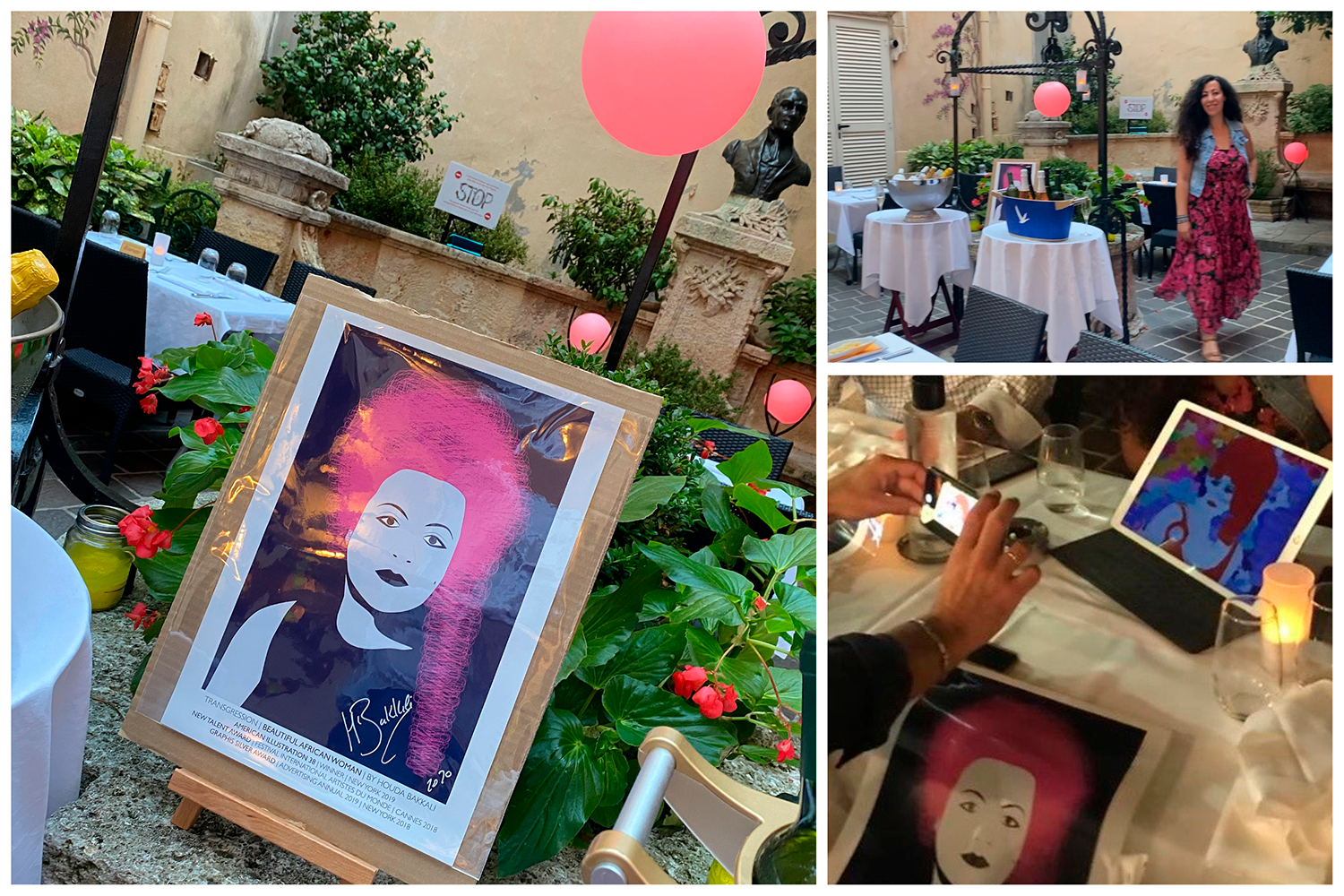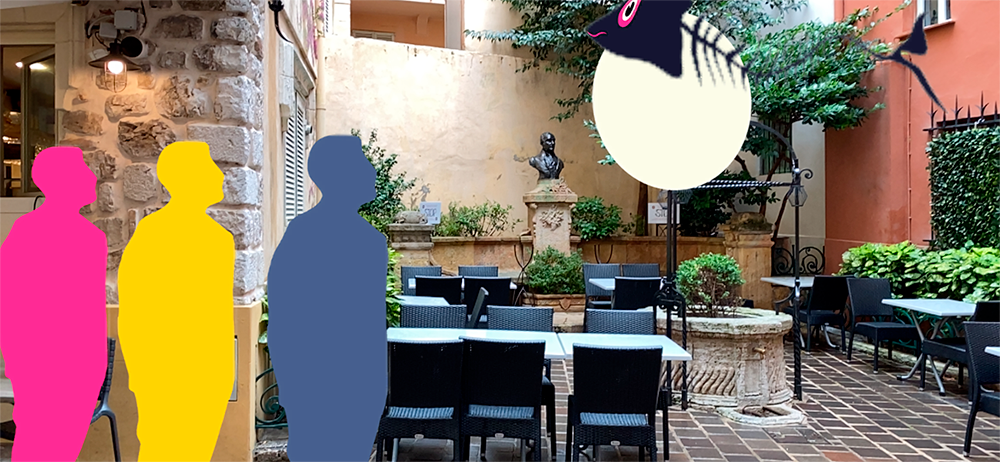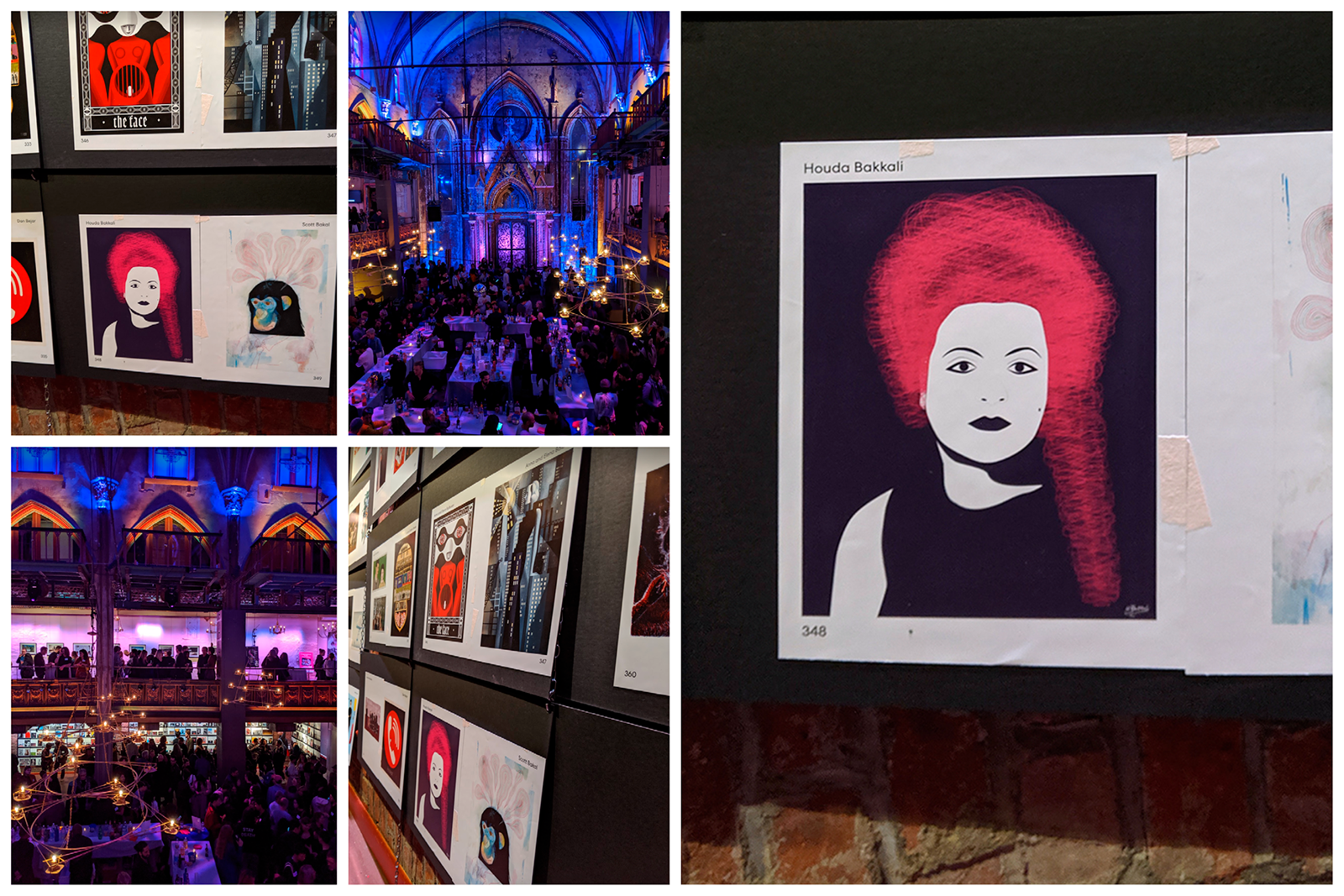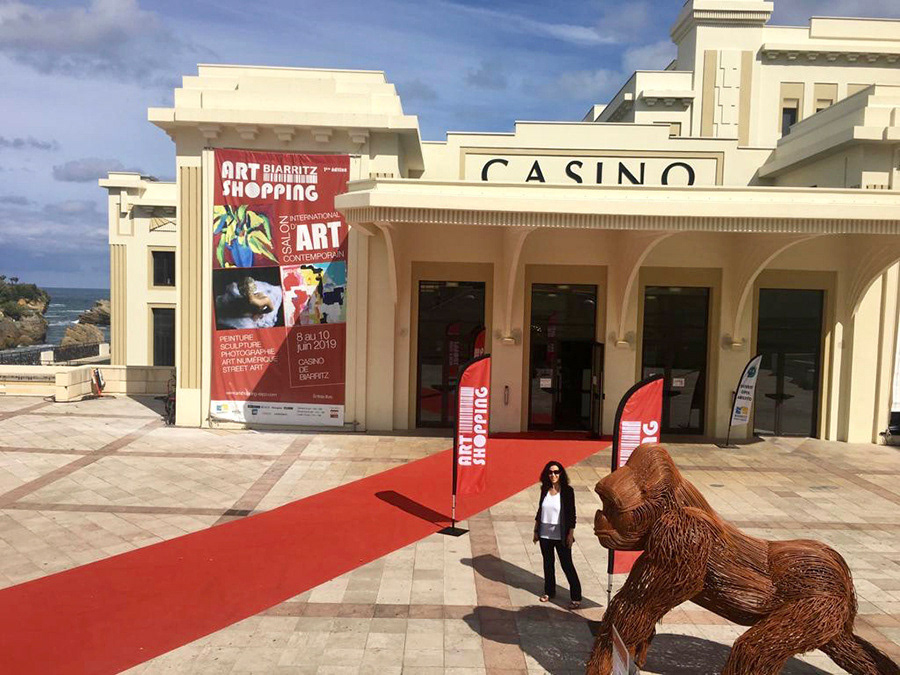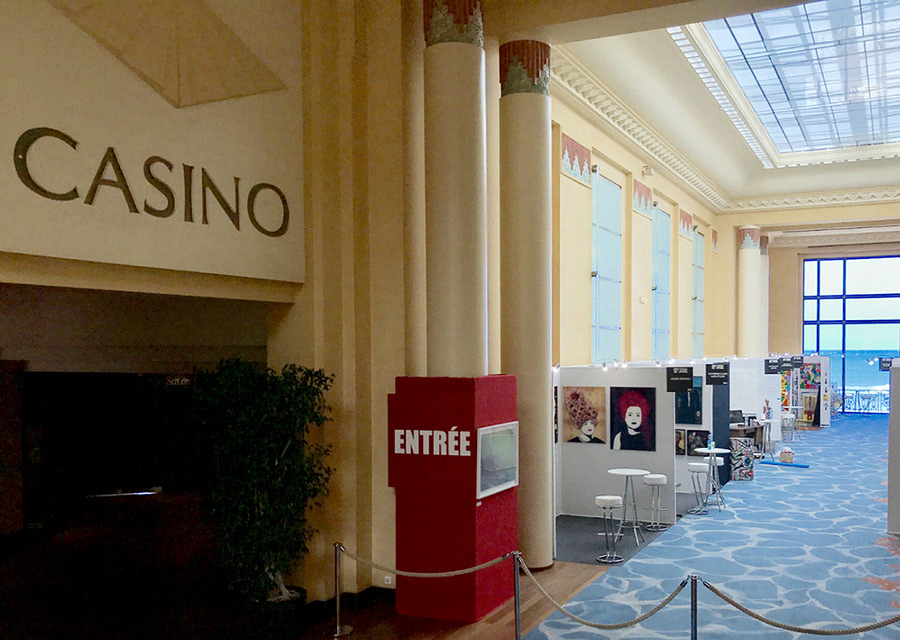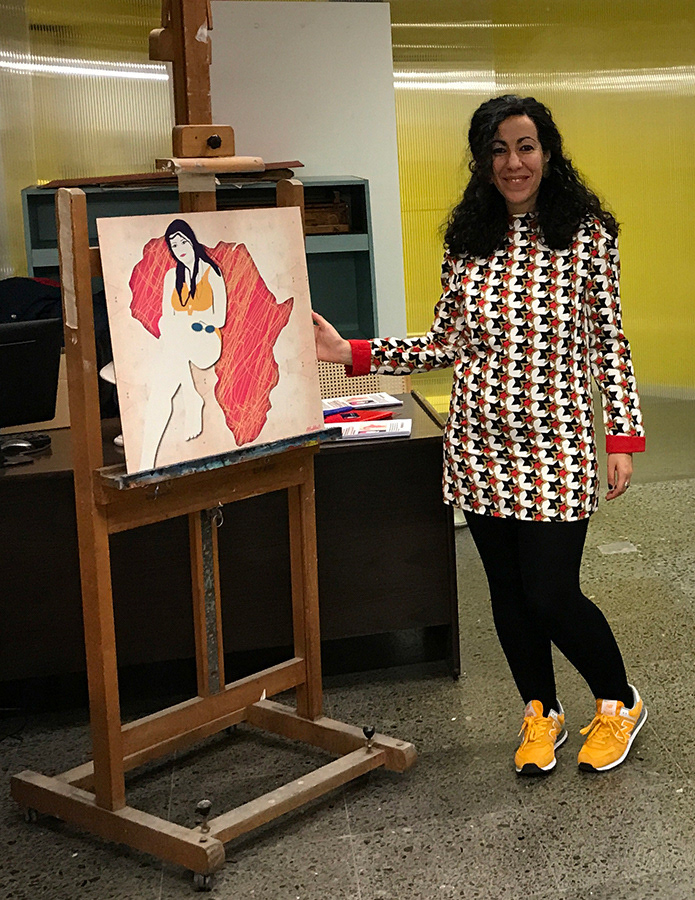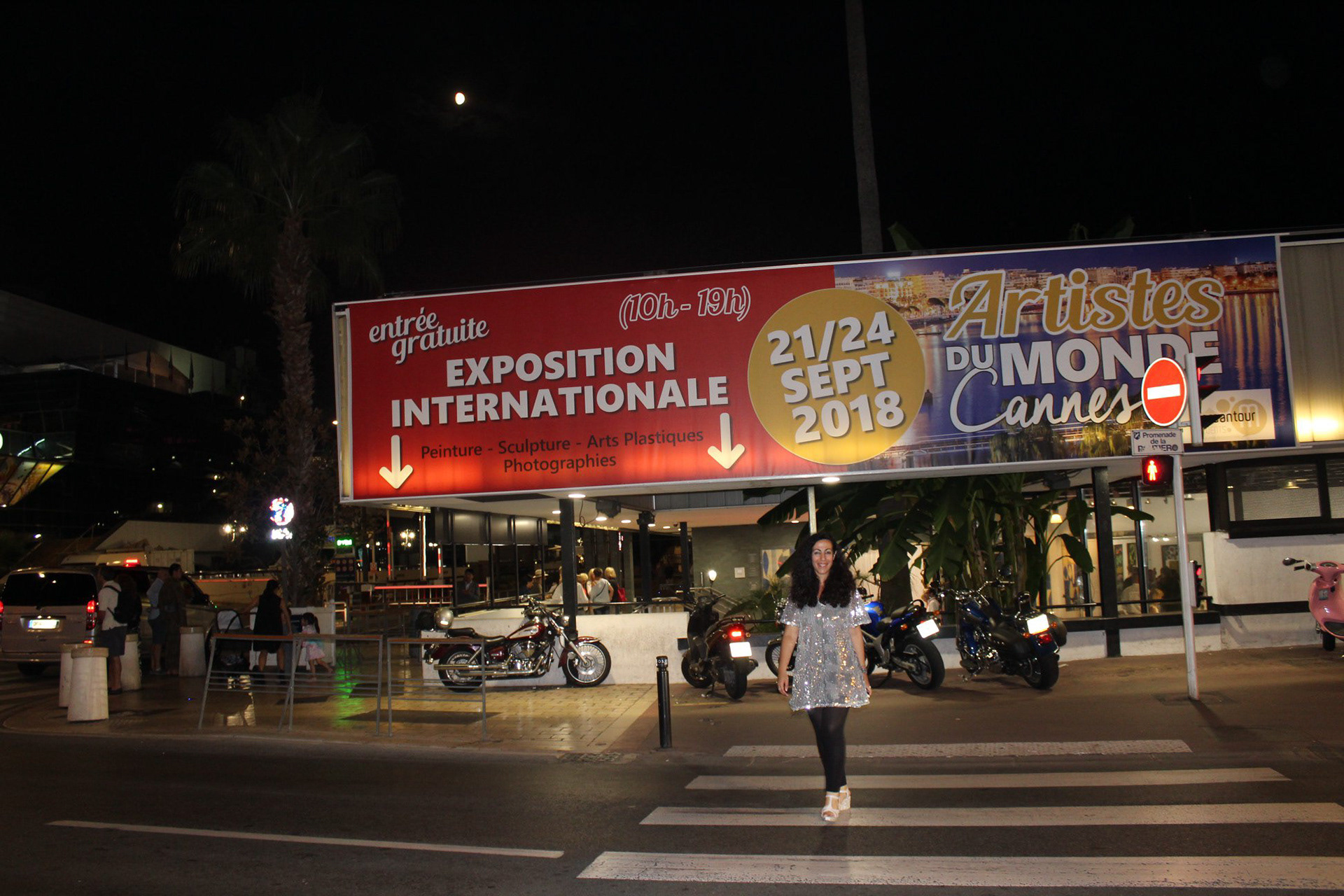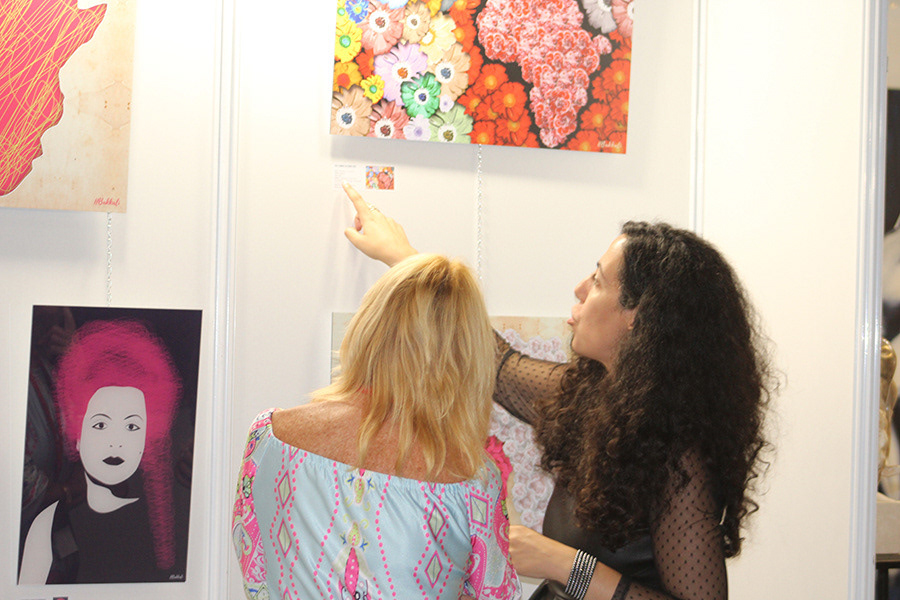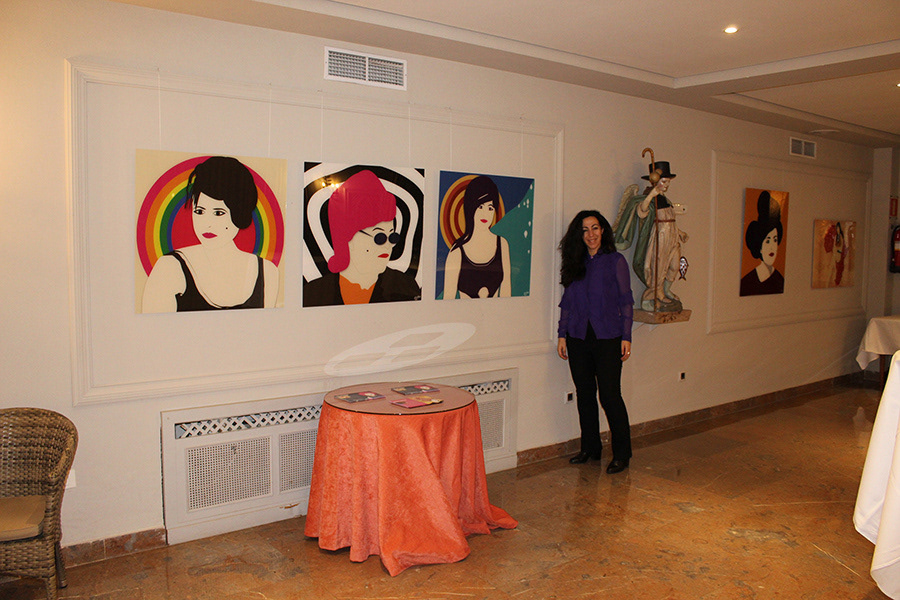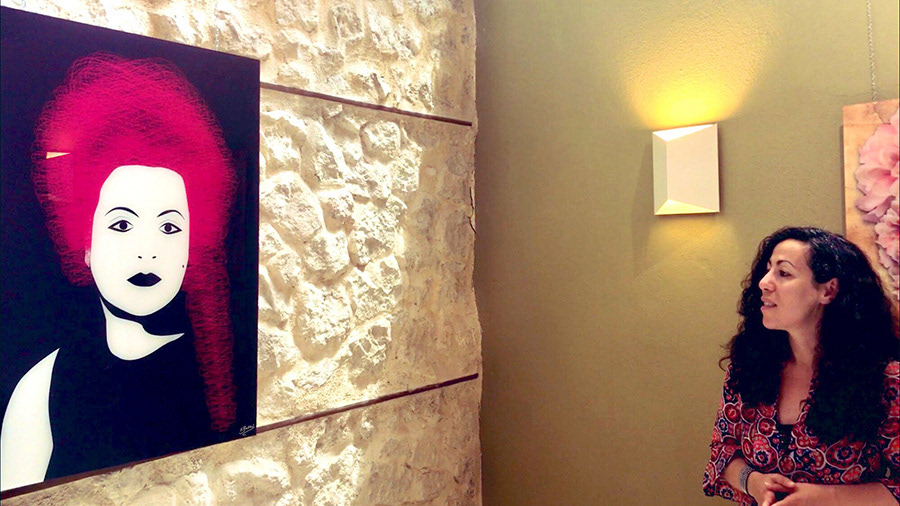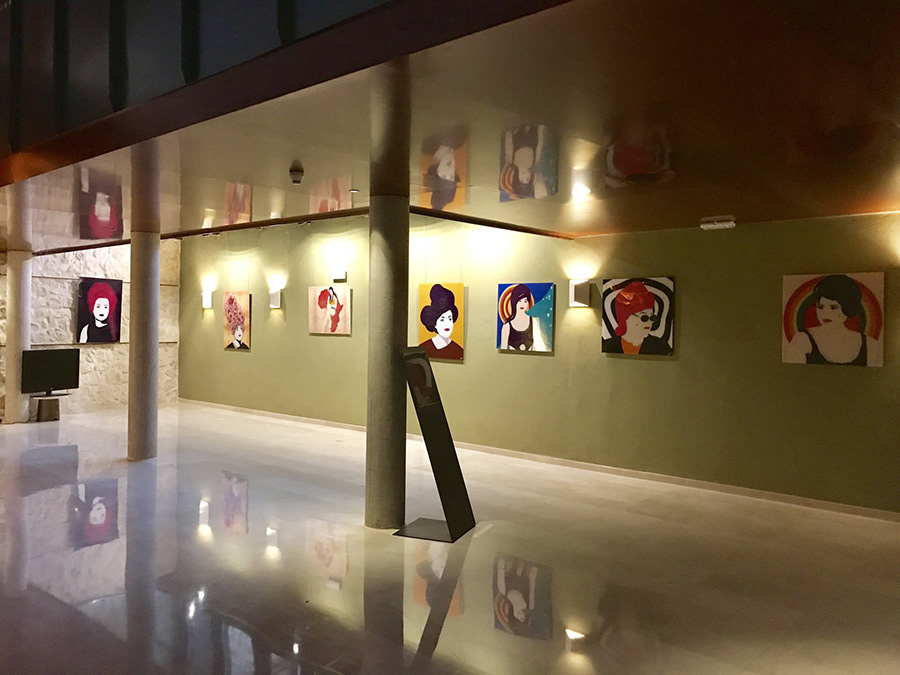 FEATURED ARTIST ON ART REVEAL MAGAZINE
 - GERMANY, 2021 | 
FEATURED ON 3X3 ILLUSTRATION DIRECTORY
 - NEW YORK, 2021 | 
AMERICAN ILLUSTRATION 39
 - CHOSEN - NEW YORK, 2020 | 
GRAPHIS SILVER AWARD
- ANNUAL POSTER 2021 - NEW YORK, 2020 |
PARIS DESIGN AWARDS
- HONORABLE MENTION - PARIS, 2020 |
GRAPHIS SILVER AWARD
 - ANNUAL POSTER - NEW YORK, 2020 | 
CREATIVE QUARTERLY
- HONORABLE MENTION AWARD - NEW YORK, 2020 |
 LONDON INTERNATIONAL CREATIVE COMPETITION
- HONORABLE MENTION AWARD - LONDON, 2020 | 
FEATURED ARTIST ON ART REVEAL MAGAZINE
 - GERMANY, 2020 |
UNITED NATIONS #UNCOVID19BRIEF
- FEATURED ARTWORK - NEW YORK, 2020 
 | 
CIRCLE FOUNDATION FOR THE ARTS
- HONORABLE MENTION AWARD
-  FRANCE, 2020 | 
36TH ARTAVITA CONTEST - CERTIFICATE OF EXCELLENCE 
- SANTA BARBARA, US 2020 | 
AMERICAN ILLUSTRATION 38
- 
WINNER - NEW YORK, 2019
 |
GRAPHIS SILVER AWARD
- ANNUAL POSTER - NEW YORK, 2019 | 
CIRCLE FOUNDATION FOR THE ARTS - EXCELLENCE AWARD
- FRANCE, 2019 |
ARTASCENT | DISTINGUISHED ARTIST
- CANADA, 2019 |
FEATURED ARTIST ON ART REVEAL MAGAZINE
 - GERMANY, 2019 | 
CIRCLE FOUNDATION FOR THE ARTS | HONORABLE MENTION
- FRANCE, 2019 | 
NEW TALENT AWARD - 
FESTIVAL INTERNATIONAL ARTISTES DU MONDE - CANNES, FRANCE

2018
 | 
GRAPHIS SILVER AWARD
 - ADVERTISING ANNUAL - NEW YORK, 2018 | 
SHORTLISTED - COMMUNICATION ARTS
MAGAZINE | - CALIFORNIA, 2018